We would love to hear your ideas and dreams for your kitchen or bathroom renovation project! Please take a few seconds to fill in the short form and we will contact you within 24 hours to book your consult.
Committed to Quality Service
Integrity, inspiration and competency are at the core of a successful home renovation business.
For over 15 years, Troy Goodman, President of Laureate Home Renovations, has relied on these values to realize steady growth in an industry that is ever challenging.
Phone: 778.885.7314
Email: troy [@] laureatehomerenovations.com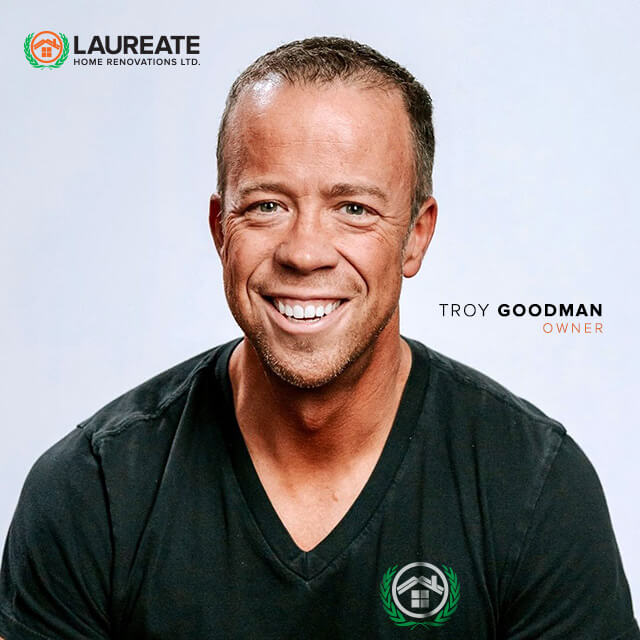 "It is my goal and purpose to meet your kitchen and bathroom renovation needs in ways that surpass your expectations with integrity, inspiration and competency." ~ Troy Goodman, Owner
Copyright 2018 Laureate Home Renovations. All rights reserved.
Call today for a FREE consult for your kitchen or bathroom renovation: 778-885-7314
Powered by BUGG Marketing Inc.